"It's not about ideas. It's about MAKING IDEAS HAPPEN."
What We Do
Our Virtual Assistants are all US-based, detail-oriented Type A people. We specialize in turning your never-ending TO-DO lists into your DONE lists starting at just $170.00 per month!
Our New Clients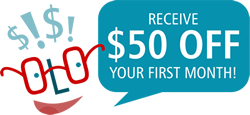 Who We Do It for
We provide customized Virtual Assistant services and solutions to Wholesalers, Distributors, Sales Reps, Executives & Administration, Human Resources, Marketing and Social Media, Database Management and Event Planning.
Don't sweat the small stuff.
We got this!